I found out about a company called LOM on Youtube, probably from these nice folks.
LOM specializes in "sensitive microphones and sensor for field recording". They also run a label for experimental music from Eastern Europe. Aside from traditional condenser microphones, they also sell piezo contact microphones, electo-magnetic field sensors and something called a Geofón, which can be used to record very faint vibrations in "various materials", such as underwater.
A really cool company in Bratislava, Slovakia except for the fact that most of their products are usually listed as sold out. Understandable given their niche applications, but pretty frustrating if you're suddenly excited about recording the inside of your toilet.
The way to obtain something from them is to sign up for their newsletter and participate in the sport of speed clicking through their online store after they announce the limited availability of something. I've tried and failed multiple times. Once available, microphones like the Geofón will sell out in a matter of minutes.
I finally did succeed in ordering a pair of their highly sensitive, omni-directional mikroUši Pro microphones with wind guards.
About a week later they arrived in the mail along with some stickers. A real DIY vibe.
The mics came with a pair of mounting clips and small tin containing adorable little wind guards from a company call Bumblebee Industries. That's what they looked like too, little puffy black bumble bees.
They stopped being cute once I tried to wrestle them over the mics. The distressingly sexual process of locating their tiny openings into which the microphones are to be inserted is in fact so problematic that Bumblebee Industries has a video on Youtube to help guide the process.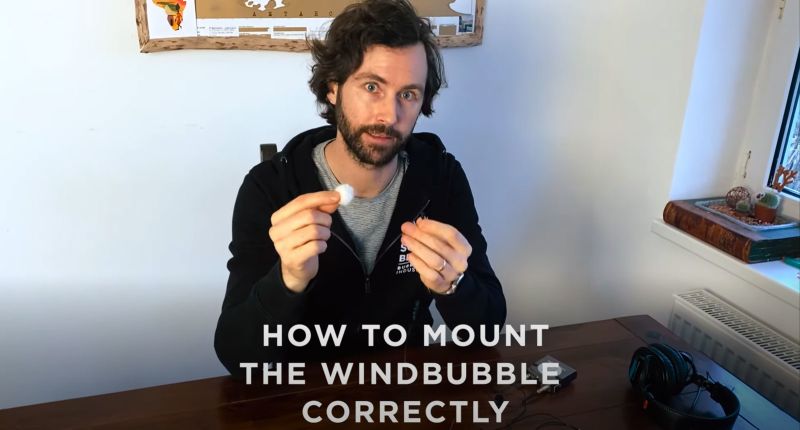 Its apparently easier after first few times. Mmm hmm.
Once this happy union is achieved, the microphones have proven to be very powerful field recording devices. I've mostly used them plugged into my Tascam DR-100MKII PCM recorder via sturdy XLR connectors which are comically bigger and heaver than the tiny mics they are attached to.
I'll let the sound samples below speak for themselves.
Madison Art Fair
I copied a technique from the Youtube channel mentioned earlier and clipped the mics to a backpack with the recorder inside. I then spent an hour walking though a crowded downtown art fair.
Dell Creek State Wildlife Area at night
There's a state wildlife area near my home. On an August night I parked in one if its small interior gravel lots and set up my recorder and mics nearby. I then took a walk down the road so the gear could be left to record for nearly an hour. Listening to the result is a nice reminder of summer during winter months.
Rock Island State Park
At the tip of Wisconsin's "thumb" are located 2 islands. Washington Island is large and populated. But another, further out and smaller is Rock Island. It is not populated but for a handful of park personnel. I spent a night there camping in one of its hike-in backpacking sites. It was located on the southeast shore of the island where waves from Lake Michigan crash in nonstop.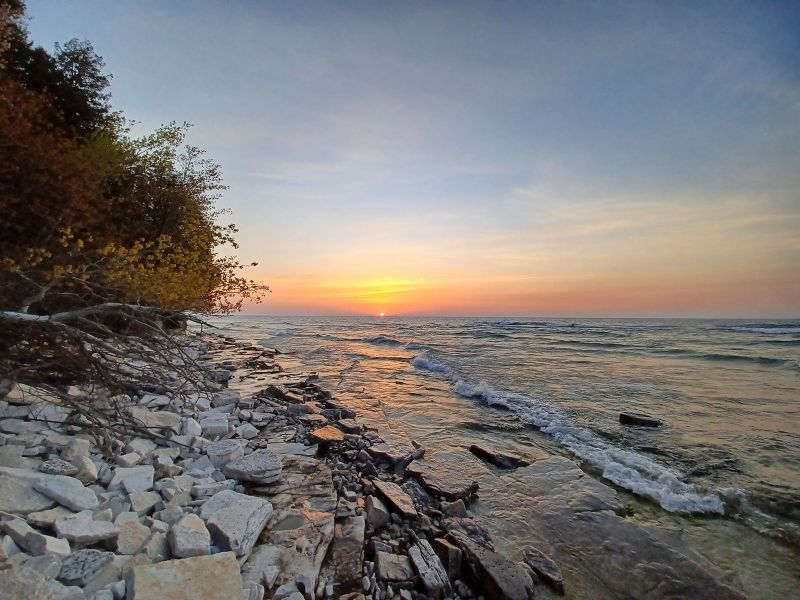 Eastern Towhee in my backyard
Just some birds from behind my house. Record in July.
Tainter Creek
This was recorded late spring on the upper stretches of one of the may driftless area creeks in southwest Wisconsin. Much of this recording contained clipping due to having the input too hot and the frogs being just so damn loud.